Partner with Crosswind Project Management's Affiliate Program to generate additional revenue for you and your organization.
15% or Flat Rate Commision Rate

Earn either 15% or a Flat Rate depending on the product referred. 
50% Referral Launch Bonus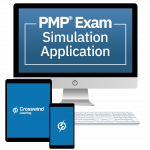 To initiate our new Crosswind Affiliate Program for the first year (until Apr. 30, 2023) earn 50% on PMP and CAPM Premium exam app simulations.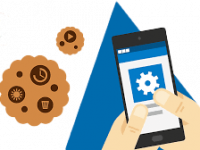 Customer didn't purchase a product on their first visit? No worries, cookies are stored for 60 days so you won't miss out on any revenue. 
Use your affiliate links to promote Crosswind's brand and products via blog articles, email newsletters, banner ads, and other digital content.

Earn a share of the revenue for every qualifying customer that completes a purchase that you referred.
Benefits Of Being A Crosswind Affiliate
If you're a  training company, consultant, trainer, PMI chapter or other service provider to help clients achieve project management certification then our Affiliate Program is the place for you!
Get updated world class courseware and learning products, with cutting edge advanced learning techniques based on industry leading exam intelligence and customer care.
Access to Tony Johnson  (Crosswind founder, author of 46 books, and PMP Exam Guru) for any project management product or course questions.
Become a Crosswind Affilate
Apply now to start promoting Crosswind and earn revenue in 3 simple steps:
Fill out the Affiliate Application Form to apply to the Crosswind Affiliate Program.
We'll review your application and notify you by email if you're approved.
See How Our Affiliate Works For Products
Earn 15% on the following products
Earn 50% on the following products (valid until Apr. 30, 2023)
Earn a fixed dollar amount for the following products
Frequently Asked Questions
Crosswind creates world class courseware and learning products, with cutting edge advanced learning techniques based on industry leading exam intelligence and customer care. Helping grow the project management profession and PMP Prep in at least 72 countries since 2000.
What is Crosswind's Affiliate Program
At its simplest form, the Crosswind Affiliate Program allows you to earn commission for customer referrals using your unique affiliate link in content such as emails, blog posts, and webinars. Joining the program gives you and your business a simple way to add value to your site and audience while creating new revenue opportunities.
Do I need to be a Crosswind customer?
We would love it if you used Crosswind products yourself, but you are not required to be a Crosswind customer in order to be a part of the Crosswind Affiliate Program.
What do I need to do to sign up?
Applying is easy! All you need to do is fill out the Affiliate Application Form. We'll then review it and if you're approved you will receive an email letting you know.
Is there a Minimum Payout Threshold?
Yes. We pay our affiliates once their tally reaches $50.
Getting paid is easy! All you need to do is connect your Paypal account in your Affiliate Portal.
Following the clearance of the purchase, we will pay you within 30 days assuming you have reached the $50 minimum payout threshold.
Where can I find the Terms and Conditions for the Affiliate Program?
The Terms and Conditions Agreement can be found here. We recommend that you read through them prior to applying.
Do
Do Promote Crosswind and/or Crosswind products on Social Media
Do write about Crosswind on Blogs and Articles
Do Place Crosswind logos & banners on websites
Do send your affiliate link to email subscribers
Do share your affiliate link with your students
Don't
Don't falsely advertise Crosswind in any manner
Don't modify our logos or images
Don't use your affiliate link for your own purchases
Don't offer unofficial discounts or coupon codes
The Crosswind Affiliate Program provides a cookie period of 60-days. 
Let's understand this with an example:  When a customer lands on our website via an affiliate link, a cookie is saved on their device and browser.  If they leave the website without completing their purchase at the time, but they come back to our website after a few days (still within the 60-day cookie period) and complete their purchase, then the affiliate's referral will work, and the affiliate's revenue will be generated against the sale.
Have additional questions? We'd love to answer them!
Please contact us at info@crosswindpm.com
Make Engaging With Your Audience Profitable
Become an affiliate and receive commission for each Crosswind sale you drive. Monetizing your audience and content has never been so easy.